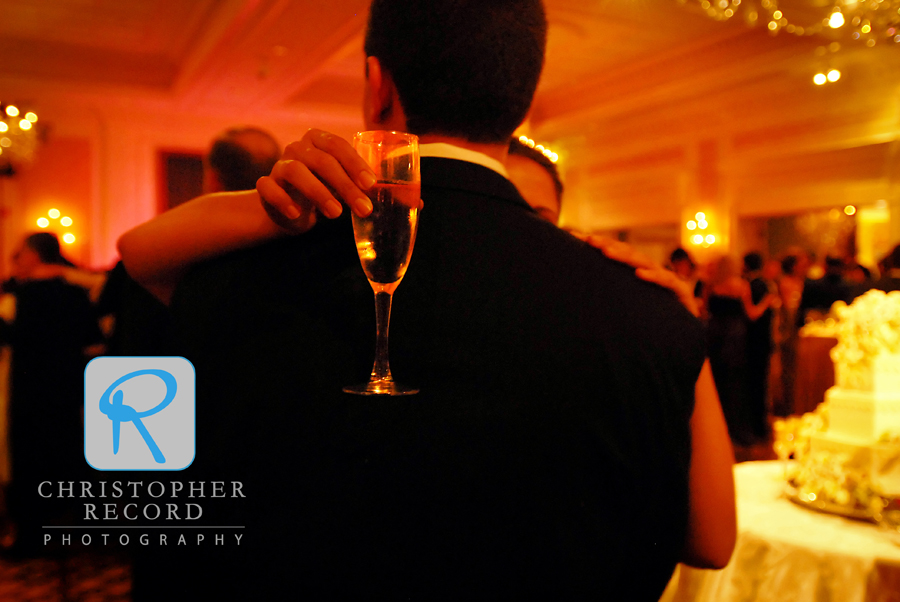 The economy seems to have everyone feeling down and the Carolina Panthers suffered a tough loss in their playoff game last night – but we still have reason to celebrate today.
It was two years ago today that I left The Charlotte Observer after 14 years of adventure at the largest circulation newspaper in the Carolinas. I'd spent more than 20 years in journalism but it was time for something new.
We started photographing weddings five years earlier as a side venture but it was time to commit all of our efforts to our growing business.
Along with celebrating, we want to take time to say thank you.
Thank you to all of the wonderful couples who have given us the honor of sharing one of the most important days of their lives. We appreciate your faith in us and we do everything we can to deliver images that have lasting value.
We also want to thank all of the great wedding professionals we've encountered along the way. We're also appreciative of our corporate and editorial clients who gave us some great assignments. And thanks to all of the talented photographers we've gotten to know better.
We've had some changes this year, including moving our office from Davidson to Dilworth and this new journal we started in September to better showcase our images.
We are so grateful for the opportunity to do something we love and for the freedom of running our own business.
So even in these dark days we find ourselves thankful.
Here's to another great year – cheers!